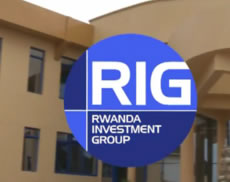 ABOUT US
Who we are
We are a holding company that was established in May 2006 in Rwanda by Local Entrepreneurs and institutions with a purpose of investing in diverse sectors such as construction, energy as well as other key industries and companies.
W
e intend to direct our investments into high impact areas with the aim of making profit while accelerating social-economic development as well as generating attractive returns for our shareholders; and stimulating private sector confidence to invest in Rwanda
We envisage becoming the leading investment company in Rwanda while achieving the highest ethical and performance standards.
RIG's strategy to achieve its objectives is to build long term cross border partnerships with other strategic investors, regional investment funds and key stakeholders, allowing for sustained growth.